Today, January 17, 2016, the Ministry of Transportation turns 100. The ministry, originally called "The Department of Public Highways of Ontario," was created on January 17, 1916. Findlay G. MacDiarmid was the first Minister of Transportation. Over the past 100 years, the Ministry of Transportation has built highways and bridges, expanded and improved public transit and implemented laws to help keep Ontario's roads safe:
In 1917, Ontario assumed responsibility of its first provincial highway
In 1939, the Queen Elizabeth Way was officially dedicated by King George VI and Queen Elizabeth
In 1967, GO Transit began operations
In 1976, Ontario became the first province in Canada to make seatbelts mandatory
In 1994, Ontario became the first North American jurisdiction to introduce a comprehensive Graduated Licensing System for novice drivers
In 2005, child booster seats became mandatory in Ontario
In 2009, Ontario banned hand-held devices while driving
In 2013, Ontario recorded the second-lowest drinking and driving fatality rate among all jurisdictions in North America
In 2014, Ontario became the first jurisdiction in the world to include cognitive screening tools as a mandatory component of periodic driver's licence renewal
On January 1, 2016, Ontario became the first of Canada's provinces and territories to allow testing of automated vehicles on its roads.
Improving Ontario's transportation network is part of the government's plan to build Ontario up. The four-part plan includes investing in people's talents and skills, making the largest investment in public infrastructure in Ontario's history, creating a dynamic, innovative environment where business thrives and building a secure retirement savings plan.
Quick Facts
In 1916, An Act Respecting Public Roads and Highways in Ontario came into effect. It established the Department of Public Highways of Ontario – the Ministry of Transportation's predecessor.
In 1920, there were 2,937 kilometres of provincial highway in Ontario. Today, there are over 16,900 kilometres of provincial highway. Placed end-to-end, Ontario's highways would span Canada twice.
Ontario's roads have remained among the safest roads in North America for 15 years in a row.
The Moving Ontario Forward plan will make $31.5 billion available over 10 years for investments in priority infrastructure projects across the province, such as public transit, roads, bridges and highways.
Quotes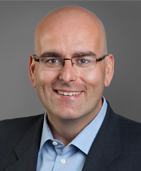 "The Ministry of Transportation's 100th anniversary is an exciting, historic milestone. From the first provincial highway to automated vehicles, our government remains committed to creating a safe, reliable and efficient transportation network for the people of Ontario. And we are equally committed to helping keep our roads among the safest in North America." 
Steven Del Duca
, Minister of Transportation